Located among the tall jarrah, marri and karri forests in Western Australia, Joanna Davis Publishing is the main publishing platform for my work, writing as Joanna Davis. Publishing across diverse genres, media and formats, it is the portal for many exciting projects to come, including work of significant national historical interest.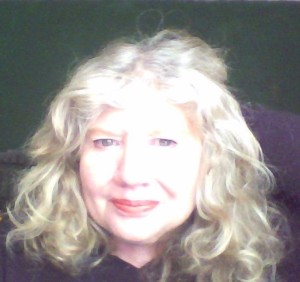 Joanna Davis
I was born in Bathurst, New South Wales, in 1961, a many generation Australian, who through my mother can trace the family  ancestry in Australia to 1819. My father emigrated to Australia as a boy after the second world war.
Through my mother, I am directly descended from four pioneering families of the Queanbeyan district – the Afflecks, the O'Neills, the Boltons and the Griffiths. I am the great-great grand-daughter of James O'Neill and Mary Ann Affleck, the great-great-great-grand-daughter of Arthur Affleck and Ann Skinner and the great-great-grand-daughter of Joseph Bolton and Mary Ann Griffiths. My great-great uncle, William Affleck, colleague of free trade leader, Henry Parkes, was Free Trade Member for Yass from 1894 to 1904. Nine parts a Labour man, alongside his friend, Labour leader, Billy Hughes, he was a substantial part of Sir George Reid's Free Trade Party while in government from 1894 to 1899 and Premier Carruthers' party in opposition until 1904. My great-great uncle, Inspector Harry Bolton, was Head of the NSW Mounted Police and the Police Training Depot, whose last act before he retired in 1927 was to lead the mounted escort for the opening of Parliament in Canberra.
Through my maternal grand-father, I am descended from the Davis' of Parkes. My six times grandmother, Margaret Fitzgerald, was born in Sydney in 1833, her father having arrived in New South Wales fourteen years earlier.
My parents met when living in the same street in Bathurst – my mother's family as multi-generational "Australians", in the country since at least 1819, and my father's family as "new Australians", as they were called back then, war refugees who had emigrated in 1950.
Living within the brilliant historicism of Bathurst, on the Macquarie River, just upstream from Governor Macquarie's old place, in a fabulous falling-down old house that I think was built around the same time, we were surrounded by history, and what we didn't live in we had ingrained into us at school.
I was a super student at my local primary school in the city which was also home to several private boarding schools, including Scots College, where my mother worked in the kitchen. I was academically advanced (excelling at spelling, maths and reading – not a spelling mistake in five years!), sang in the choir and led in school plays.
It was an exciting time. I had chicken pox in July, 1969, so I got to watch the moon landing at home. I also got to see "Animal Farm", immediately understanding its statement against totalitarianism.
My uncle, Phil Davis, who made his start in journalism on the local Western Advocate, worked as a crime reporter on the Sydney papers. By 1968, he had moved to Canberra to work for the Minister for the Army at the time. Australia having been under stable, if conservative, government for twenty years under Menzies, albeit followed by a series of weak by comparison leaders, it was a big move for a boy from the bush to become a political adviser to "the Government". Like our whole family, Phil was a Labor man, but he saw it as his job to work for policy as an impartial journalist, believing the government should be communicating better with the public. By 1970, he was Press Secretary to the Minister for Immigration, same man, different portfolio, who revived Calwell's 1950's Labor Party policy in a drive that took Phil and the Minister to Europe to recruit more workers for our under-populated work force. It was a good tour and Phil being married to an immigrant family through his sister provided valuable insight.
Surviving two World Wars and a revolution, my grandfather on my father's side was an amazing man with an amazing history from the "old world". He was a member of the "Democratic" branch of his Party in Poland before the war and his sense of civic duty extended into Australia. 
My grandparents on my mother's side were passionate about Australian history and from them I gained much valuable information.
In 1971, we drove to Port Hedland, in Western Australia, where my father drove trains for one of the local mining companies – being from Ben Chifley's Bathurst and a 'true believer', what else?
The previous year a schoolmate had emigrated to South Australia and we had all been excited at that. To go to Western Australia was, well, where was that, exactly? As our teacher pointed to it on the map, all we saw was a great blank space that took up a third of the continent with a bare note that Dirk Hartog had landed there in 1616 and apparently nothing much else had happened there since.
By August, we had loaded up our Holden, strapping the big old iron railway trunk that had belonged to my great-grandmother, Annie Bolton O'Neill, on top, and ventured into the great unknown. As we drove into Port Hedland and our house overlooking the beach, expecting to see sailing ships and buccaneers, we instead instantly stepped from colonial Bathurst into the twenty-third century as the mining boom was modernising the country and we found ourselves living in a futuristic world surrounded by pristine ocean and red desert in the setting from a science fiction movie that was the north of the '70s.
The joint venture iron ore mining company Dad worked for was far-sighted and looking for long-term employees. As encouragement they provided good quality, cyclone-proof, family housing at a low rent, paid the air-con bill and provided any plants for greening the gardens as required, sensibly even, mostly Australian plants suitable for the local environment. My father was a local union advocate, more negotiating than militant during a period that the unions could otherwise be somewhat extreme and within his broad principles of racial and gender equality, leading one of the first sexual harassment cases for a female employee.  As due to the original long-term planning mining in the north is still a mainstay of the Australian economy, I don't think many people in the "Eastern States" would think of WA as a blank space on the map anymore!
Within a spirit of egalitarian diversity, the Pilbara was an exciting place to grow up. I continued to excel in high school and was fortunate to have encouraging science and literature teachers and Barry Cohen (not to be confused with the ALP politician of the same name), co-author of "Twentieth Century Australia" with David Black, as a Principal, who encouraged me as an historian.
When I flew into Sydney in December, 1979, to go to university, my main goals were the same as that of most teenagers – to visit the ABC shop, to roam the halls of the State Library and to join Greenpeace. I always refused to be forced to divide myself between science and the humanities and I studied science at uni, which I loved and at which time I was Secretary of the campus Astronomical Society, while also becoming a writer and "doing" music. I was an inner city person, enjoying the academic life in historic Annandale, going to uni or to work at a lab or in the city – if I felt like it, being able to spontaneously race down to the Opera House to hear even just a single Act or Movement I liked – thank goodness for student rush – under $10 at the time for the privilege of being able to hear some of the greatest musicians in the world. That interest led to me being elected a Director of the Music Broadcasting Society of NSW and programme planner, producer, programme writer and announcer at its classical music radio station, 2MBS-FM, through which I was glad to support emerging Australian music and musicians during a time Australia was trying to 'find itself'. The first peoples had known where it was all along, of course, and, it's great to see some representation in our classical music scene, although it would be good to see more. I later also narrated audio books for Narkaling, now called People Learn Productions, two of which can be found at these links -
https://trove.nla.gov.au/work/8167197;
https://trove.nla.gov.au/work/8167866.
The wee hours were for writing, usually  in front of the fire with a glass of red, or stargazing with the Astronomical Society of NSW.
In 1972, my uncle, Phil, had left Canberra and partnered with Mike Willesee as his Executive Producer at ATN-7 in Sydney. By the mid-eighties, he had become head of News and Current Affairs at Channel 7, within his long career during a high-octane time from which he emerged with a reputation as one of the most respected journalists in the business. I was an ivory tower academic and he a front-line journalist and his career gave me a privileged standpoint from which to engage in my work in history.
I have studied at several universities across Australia and Britain and my studies have encompassed a diverse range of fields, including astronomy, ecology, atmospheric science, social and economic policy, anthropology, historical archaeology, energy policy, science and technology policy, sustainability studies, history and philosophy of science and science fiction.
I have a B. Sc. and completed a Grad. Dip. Ed. in 2002. I am part-way through a Masters in Astronomy.
I worked briefly for the WA Police and taught high school science in WA before from 2004 I taught Physics and Science in England for several years, attained my British Qualified Teaching Status and studied archaeology.
I have travelled in Britain, Italy, France, Switzerland, Austria, Greece, Belgium, the Netherlands, the USA, Hong Kong, Singapore and Bangkok airport.
I read French fluently and one day hope to be able to speak it as well as my father spoke four languages with ease, making me feel incredibly stupid by comparison.
My researches in Australian history have resulted in several non-fiction works in fields little covered previously and some exciting discoveries.