Located among the tall jarrah, marri and karri forests in Western Australia, Joanna Davis Publishing is the main publishing platform for my work, writing as Joanna Davis. Publishing across diverse genres, media and formats, it is the portal for many exciting projects to come, including work of significant national historical interest.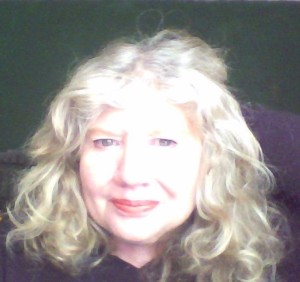 Joanna Davis
In brief –
Born: Bathurst, New South Wales, 29 December, 1961
School: Kelso Public, Cooke Point Primary, Hedland Senior High School
Tertiary qualifications: B.Sc., Grad. Dip. Ed., part Masters in Astronomy, British QTS, bits and pieces here, there and everywhere
Religion: None – scientist, atheist 
[I appreciate that most people are sincerely seeking truth, solace or guidance and I wish them well, however they find it, as long as it isn't hurting anyone. I would like it to be understood that I stand by the victims of sex abuse, whether by the Catholic Church or any institution or any individual.]
Never married, no children, but have a terrific brother, two wonderful nieces and nephew and a gorgeous great-nephew!
Don't smoke, don't do drugs, drink more red wine and eat more dark chocolate than I probably should (but I'm just going with the science on this – if you choose the right study, you'll find they're practically health foods!)
My researches in Australian history have resulted in several works in fields little covered previously and some exciting discoveries.
N.B. There are several "Joanna Davis" authors and audio book narrators. For purposes of disambiguation it should be noted that the only books I have narrated are those for Narkaling and works published as Joanna Davis are those referred to on this website.
The wordier account -
Through my mother, I am directly descended from four pioneering families of the Queanbeyan district – or what is now Queanbeyan, Canberra and the ACT – the Afflecks, the O'Neills, the Boltons and the Griffiths.
My great-great grandfather, James O'Neill, emigrated to Queanbeyan from Ireland in 1854, joining his brother, WiIliam Gregg O'Neill, the Chief Constable of the Queanbeyan police district. In 1859, he married Mary Ann Affleck, daughter of Arthur Affleck and Ann Skinner, who had arrived in Australia from Scotland in 1855. James began a saddlery and harness-making business in Trinculo Place,  Queanbeyan, in 1855. He ran the Royal Mail to the Snowy Mountains from Queanbeyan from 1856 and he and Mary Ann ran the longest running family-owned Royal Mail and coaching business in Queanbeyan, still operated by their sons well into the twentieth century. The heritage-listed cottage James and Mary and lived in for some time in the 1880s still stands in Trinculo Place.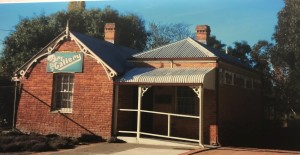 In 1858, my great-great-great grandfather, Arthur Affleck, nominated William Forster to NSW parliament as Member for Queanbeyan on condition that he put his Electoral Reform Bill to the House, the Bill that saw the franchise extended to all men over 21 without property restrictions and introduced the secret ballot in NSW.  With liberal principles, including support for womens' rights, and considered a principled and brilliant analyst, he was a major figure in Queanbeyan politics for three decades. His son, my great uncle, William Affleck, a leader of the free trade/labour movement from the 1860s, was an adviser to Free Trade leader, Sir Henry Parkes, and, entering parliament as Member for Yass in 1894, was a major driving force in the introduction of George Houston Reid's Land and Income Tax Assessment Act in 1895, when for the first time, people in NSW were taxed according to wealth, as opposed to the system of regressive sales taxes and income duties advocated by the Protectionist party. Alongside Louisa Lawson, mother of the poet Henry, he helped lead the womens' movement and forthright, principled and independently-minded, as noted by his friend Prime Minister, William Morrison "Billy" Hughes, who devoted an entire Chapter to him in his book, Policies and Potentates, was considered the voice of conscience in the NSW House during his ten year term in parliament. He was also the main force behind the selection of Yass-Canberra as the location for the Federal Capital Territory.
My great-great uncle, WiIliam Gregg O'NeIll, was Chief Constable of Queanbeyan from 1853 and a leading man of the district, establishing schools and churches and the general social life of the district until in 1862 he was promoted to Sub-Inspector and then placed in charge of the Gundagai sub-district. He was famously involved in a shoot-out with bushranger Ben Hall's gang at Jugiong in 1864 before leaving the police in 1866 and returning to Queanbeyan, where he was a central figure of the district, maintaining schools, churches and the Mechanics Institute, as Secretary and then President of the Hospital and successfully leading the movement for municipalisation, while refusing to stand for office himself, saying men of his temperament were not suitable for such positions where diplomacy was required!
In 1879, James and William Gregg's brother, John Allan O'Neill, founded the Queanbeyan Times newspaper, a profoundly significant publishing venture which was to give rise to the careers of such figures as Victor James Daley, John Farrell and Harry Holland.
Although all a close-knit oligarchy who founded and led the Queanbeyan district for over thirty years, politically, as left-wing progressives, the O'Neills and the Afflecks were opposed to the conservative right-wing protectionist politics of J. J. Wright and John Gale, who established the Queanbeyan Age newspaper, and then from 1885, when the district was definitively split in two by the war between Free Trade/Labour and Protection, along with such figures as George Tompsitt and Nicholas B. Downing, leading the campaigns against Edward WiIliam O'Sullivan, Protectionist Member for Queanbeyan.
After leading a career said to read like a fiction thriller, including bringing the landmark Hetherington murder case, my great uncle Inspector Harry Bolton, was head of the NSW Mounted Police and the Police Training Depot in Sydney, whose last act before his retirement in 1927 was to lead the mounted escort for the opening of federal parliament in its new home in Canberra. Harry's parents were my great-great-grand parents, Joseph and Mary Ann nee Griffiths Bolton, Joseph's brother having been in the district since the 1830s. 
Through my maternal grand-father, I am descended from the Davis' of Parkes. My six times grandmother, Margaret Fitzgerald, was born in Sydney in 1833, her father having arrived in New South Wales fourteen years earlier. They lived in Bathurst, Forbes and Parkes. Note this family is unrelated to the Davis' of Ginninderra, Queanbeyan. 
In the 1950s my parents met when living in the same street in Bathurst – my mother's family in the country since at least 1819 and my father's family, "new Australians", as they were called back then, war refugees who had emigrated in 1950. 
Living within the brilliant historicism of Bathurst, on the Macquarie River, just upstream from Governor Macquarie's old place, in a fabulous falling-down old house that I think was built around the same time, we were surrounded by history, and what we didn't live in we had ingrained into us at school.
My maternal grandparents, Leslie Patrick Freeman and Doris née O'Neill Davis, were model working-class Australians with good values and a passion for Australian history. Born in Forbes in 1909, my grandfather was a railway charge-man, marrying my grandmother in Parkes, after which his job took the family to Narranderra and Junee, where my mother was born, before they settled in Bathurst. My grandmother was born in Macksville in 1910 and helped her parents, Robert and Annie née Bolton O'Neill, born and married in Queanbeyan, manage hotels they owned and leased in the Macleay River/Kempsey district, Sydney and Parkes, including the "Flagstaff" hotel in Princes Street in the Rocks, Sydney, torn down to make way for the Harbour Bridge. Her sister, Alice, was one of the first female Assistant Town Clerks in NSW, when appointed in Kempsey. My grandmother taught me my first notes on the piano that had belonged to my great-grandmother, Annie, and took me to the local Eisteddfods and "Fantasia" at the local cinema. (Remember well the water lillies, 'dinosaur scenes' and the Ave Maria). My grandfather had been a rugby league coach and every Sunday, Nan and Pa took my brother and I to the local match in their big, old Humber, when we would picnic on thermos tea, sandwiches and Iced Vo-Vo biscuits (the original puffy, marshmallow ones).
My grandparents on my father's side, Jan Tatarynowicz and Sophia Voynich, were people of progressive values with an amazing history from the "old world". From direct descendancy from Ghengis Khan to giving away their estates in Russia by choice prior to 1917, while also being anti-soviet loyalists, for which some of their family fled to China and others died in a gulag, emerging from two World Wars and a revolution with strength and compassion, my grandparents' sense of civic duty extended into Australia.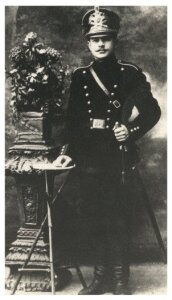 My grandfather had fled to Poland and for helping Jewish people, my grandmother and grandfather and their children, including my two year old father, spent most of WWII in a labour camp in Munich, after which they were "displaced persons", before sailing to Australia from Naples, Italy, in 1950 on the "Queen Nellie". They initially lived in the migrant camp in Bathurst but soon the whole family were part of the wider community in Bathurst and Sydney. In Bathurst, my grandmother worked in a clothing factory and my grandfather and my father partnered as legends in the local harness-racing scene. As my grandfather's immigration officer wrote, "His lack of English has not been any detriment to his successful handling of horses in one of the toughest 'Sports' in Australia", nor did it prevent him from taking part in local Municipal elections.
(N. B. My father and grandfather were legends of horse-care. My father was a blacksmith and custom-shod for many. They would be horrified at the recent revelations about the horse-racing industry. They always treated their horses as part of the family and kept them at home post-racing or ensured they were well-kept, sometimes with trustworthy neighbours.)   
My uncle, Phil Davis, who made his start in journalism on the local Bathurst paper, the Western Advocate, worked as a crime reporter on the Sydney papers. He broke the Bogle-Chandler story (a photo of Phil and a police officer at the Chandler house can be found here (Getty Images, Fairfax Media Archives) and covered the Graeme Thorne kidnapping case.
Following Labour Prime Minister, John Curtin, from 1949, Australia was under entrenched conservative government for twenty years under Robert Menzies. By 1968, Phil was called to Canberra to work for Phil Lynch, Minister for the Army, at the time. Phil, my uncle, was a Labour man, but he saw it as his job to work for policy as an impartial journalist, believing the government should be communicating better with the public. Unlike then Prime Minister, John Gorton, Phillip Lynch was opposed to the "white Australia policy". By 1970, he had become Minister for Immigration and in August, he, Mrs Lynch and my uncle toured continental Europe, England, Scotland and Ireland in a major immigration drive, a semi-revival of Arthur Calwell's post-war 1950s Labour Party initiative. It was a successful tour that helped progress Australia out of its immigration restrictive parochialism and Phil being married to an immigrant family through his sister provided valuable insight. Photos from the programme are held by the National Archives of Australia (A12111, 1/1970/25/). Some "official" photos, along with a few that give a more informal, behind-the-scenes idea of the time, are -
Mr and Mrs Lynch at No. 10; Paris, Rome (1), Rome (2), Athens, Edinburgh, London, Dublin, Geneva, Frankfurt and Bonn, when it was the capital of West Germany prior to the fall of the Berlin Wall; discussing migrant housing in Melbourne in a progression from the migrant camps of  the 1950s.
As was the "white Australia policy", the Vietnam War also, was an abomination and an allegation of water-boarding by the Australian Army was one of the reasons Phil, my uncle, was originally called to Canberra to work for Phil Lynch when Minister for the Army.  Lynch called for an inquiry into the allegation, supported by Gough Whitlam. However, Prime Minister Gorton refused. My uncle, Phil, believed in open and consultative government and as Press Secretary to Mr Lynch and then Prime Minister, Billy McMahon, he introduced moves toward that, including the first daily press briefings from Parliament House.
During this time I was a super student at my local public primary school in the city which was also home to several private boarding schools, including Scots College, where my mother worked in the kitchen.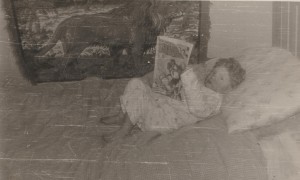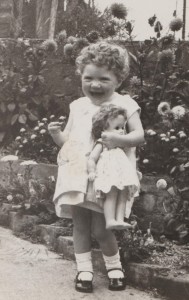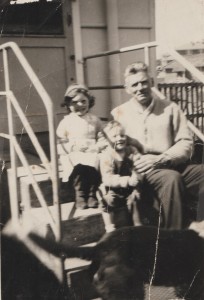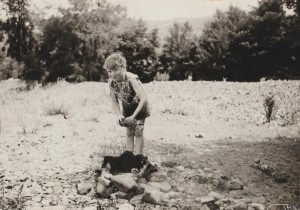 It was an exciting time. I had chicken pox in July, 1969, so I got to watch the moon landing at home. I also got to see "Animal Farm", immediately understanding its statement against totalitarianism. Of the writers my mother and grandmother brought me up on, Louisa May Alcott made a great impression. The movie, "Namu, the Killer Whale", "Dr Who", "Star Trek", "Gulliver's Travels", "The Adventures of Huckleberry Finn" and "Micro Ventures" from the "Banana Splits" all made sense to the budding scientist/adventurer, who, from early times decided was going to be a "space scientist", a marine biologist and a writer – somewhere in there also I was going to be an astronaut. (With minor alterations and a few additions, that is pretty much what happened, although not sure what happened to the astronaut part.)
In 1971, we drove to Port Hedland, in Western Australia, where my father drove trains for one of the local mining companies – being from Ben Chifley's Bathurst and a 'true believer', what else?
The previous year a schoolmate had emigrated to South Australia and we had all been excited at that. To go to Western Australia was, well, where was that, exactly? As our teacher pointed to it on the map, all we saw was a great blank space that took up a third of the continent with a bare note that Dirk Hartog had landed there in 1616 and apparently nothing much else had happened there since.
By August, we had loaded up our green Holden, strapping the big old iron railway trunk that had also belonged to my great-grandmother, Annie Bolton O'Neill, on top, and ventured into the great unknown. Called in on Phil in Canberra and then the "Narraderra Davis' ", from where we put the trunk on a train and set off across the Nullabor, still dirt at the time, heading for Perth and then the northwest.
As we drove into Port Hedland and our house overlooking the beach, expecting to see sailing ships and buccaneers, we instead instantly stepped from colonial Bathurst into the twenty-third century as the mining boom was modernising the country and we found ourselves living in a futuristic world surrounded by pristine ocean and red desert in the setting from a science fiction movie that was the north of the '70s.
The joint venture iron ore mining company Dad worked for was far-sighted and looking for long-term employees. As encouragement they provided good quality, cyclone-proof family housing, paid the air-con bill and provided any plants for greening the gardens as required, sensibly, even Australian plants suitable for the local environment. My father was a local union advocate and within his broad principles of racial and gender equality led, among others, one of the first wrongful dismissal cases for a female employee. As due to the original long-term planning, mining in the north is still a mainstay of the Australian economy, I don't think many people in the "Eastern States" would think of WA as a blank space on the map anymore!
Within a spirit of egalitarian diversity, the Pilbara was an exciting place in which to grow up. In primary school I complained we didn't have any science, as a result of which some science lessons were introduced. I continued to excel in high school and was fortunate to have encouraging science and literature teachers and as a Principal, Barry Cohen, co-author of "Twentieth Century Australia" with historian, David Black, who encouraged me as an historian. (Mr Cohen not to be confused with the ALP politician of the same name). I learned scuba diving at a school summer camp near Rockingham, outside Perth, in the days I was also going to be a marine biologist.   
After the move to Hedland, we still spent occasional Christmases in Bathurst and Sydney, and, escaping Bathurst winters, my grandparents, Doris and Les, stayed with us in Port Hedland for several months at a time. Although isolated in the north, Doris sent us the Bathurst papers every week and I was kept up to date with all happenings in Sydney through my uncle, Phil, and regular correspondence with a cousin (great lady, now an Assoc Prof at Uni of NSW), and in London with a best friend since primary school in Hedland, who moved to England and went to LSE.
(Note how  I "subtly" boast my connections!)     
As an atheist, also not accepting the Creation, Virgin Birth or Resurrection as literal truths, I chose not to make my Confirmation, feeling it would be dishonest, and for me, would serve no purpose. 
I was on a Girl Guide excursion on Pippingarra station during Gough Whitlam's 1972 Labor election win, when listening to it on the radio, my friends and I celebrated that "the Revolution" had come, unfortunately followed by the opposite kind of revolution a few years later. In 1978, I was disturbed by the Newfoundland seal cull and I performed my first deed as an environmental activist by placing a poster about it in the local phone booth. Unfortunately, the other side of the page had a picture of near-naked dancing girls on it, which showed through the transparency of the glass, so I quickly took it down before I got arrested, not for being an "activist", but for fear of an indecency charge (an early lesson in how politics works). However, watching a forest protest on TV, my father made a comment that stuck. "Look at them!", he said, of people hanging from trees and chaining themselves to bulldozers. "Who is going to listen to them? They have a point, so why don't they form a party and sway the electorate with intelligent discussion. That's what democracy is for." A few years later, the Greens formed around the world and look at them now!   
Throughout my school years I was constantly ahead, so by the time I was in Yr 11 it was considered that I go to university a year early. That was not practicable at that time, so I chose to take a term and a bit off before doing my Yr 12 exams, during which time I tried to write like Kafka in his diaries and wrote novels, one of which, "Katajarri", I only just completed a few years ago! 
I refused to be forced to divide myself between science and the humanities, so I decided to specialise in humanities in senior high school and science at university. I completed six subjects at school, intensively covering Literature, English, History, Economics, Biology and Human Biology. 
When I flew into Sydney in December, 1979, to go to university, my main goals were the same as that of most teenagers – to get copies of the BBC's series of "The Voyage of Charles Darwin",  "Microbes and Men" and Shakespeare, to roam the halls of the State Library and join Greenpeace. I studied science at uni, which I loved, and at which time I was Secretary of the uni Astronomical Society, while also becoming a writer and "doing" music. I was an inner city person, enjoying the academic life in historic Annandale, going to uni or to work at a lab or in the city – being able to spontaneously race down to the Opera House to hear even just a single Act or Movement I liked – thanks to student rush – under $10 at the time – having the privilege of being able to hear some of the greatest musicians in the world. That interest led to me being elected a Director of the Music Broadcasting Society of NSW and programme planner, producer, programme writer and announcer at its classical music radio station, 2MBS-FM, through which I worked with many great people and was glad to support emerging Australian music and musicians during a time Australia was trying to 'find itself'. The first peoples had known where it was all along, of course, and I protested at the lack of diversity in the classical music scene at the time.
The wee hours were for writing, usually  in front of the fire with a glass of red or stargazing with the Astronomical Society of NSW.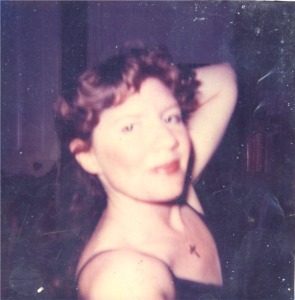 After the 1972 election, although asked to work for Gough, my uncle, Phil, was glad to leave Canberra entirely, "to get away from the skullduggery of Canberra", partnering with Mike Willesee as his Executive Producer at ATN-7 in Sydney on "Willesee at Seven", to bring high-quality news and current affairs to the broader Australian public. Phil then introduced "Terry Willesee Tonight" and by the mid-eighties, had become head of News and Current Affairs at Channel 7, during a high-octane time during which he enjoyed a reputation as one of the most respected journalists in the business. Disputes and disagreements between Phil and new station-owner, Christopher Skase, ended with Phil leaving Channel 7 in August, 1988, after which he ran a private corporate video business. Phil's career gave me a privileged standpoint from which to engage in my work in history. The Sydney Morning Herald's obituary on Phil's death in January, 2016, can be found here. (N.B. Between Jenny Cope and Carol Summerhayes, Phil's partner of a few years was former model, Judy, which seems to have been accidentally omitted from his obit. Also, it may read incorrectly in referring to those surviving him being his wife, his nieces and nephews and "all those children". It should say "God-children" as Phil had no children of his own). Phil always ran out of the house when my grandparents talked of the past. His knowledge of Australian history started with the disappearance of Prime Minister Harold Holt and as a "living" journalist, to him, anything prior to that, he thought, was irrelevant. As an "ivory tower" student, I, however, took notes, which is how I have subsequently made some exciting discoveries in Australian history! From my grandparents I gained much valuable information, which became the basis of the family history research that led to the major discoveries in Australian history that are covered in my books and papers currently available and those to come. With his later partner, Carol Summerhayes, formerly Gough Whitlam and Governor-General Deanes' personal PA, Phil did, however, support his friend, Labor speech-writer, Graham Freudenburg, in writing his book, "Churchill and Australia" (ebook available here). 
Among other things I have worked in several laboratories in NSW,  for ITSA in the NSW Attorney-General's Dept, at the WA Commercial Tribunal, narrated audio books for Narkaling, who produced recordings in altered speeds for people learning English as a second language or with reading difficulties (links below), briefly for the WA Police and taught secondary school science in WA before from 2004 I taught Physics and Science in England for several years, attained my British Qualified Teaching Status and completed units in archaeology (prep for a Masters I haven't applied for yet!).
https://trove.nla.gov.au/work/8167197
https://trove.nla.gov.au/work/8167866
N.B. There are a few "Joanna Davis" authors and audio book narrators. For purposes of disambiguation it should be noted that the only books I have narrated are those for Narkaling and works published as Joanna Davis, those referred to on this website.
Universities I have attended (on-campus or on-line) include the University of Sydney, Edith Cowan University, Murdoch University, University of Western Australia, University of Western Sydney, James Cook University and the University of Leicester. As part of my wannabee astronaut preparation I did the Private Pilots License theory at Sydney TAFE – Basic Aeronautical Knowledge (back in the days it was still called that) and Air Navigation. Couldn't afford the practical flying lessons, so that's where my astronaut aspirations went! (Don't have to be  a test pilot to be an astronaut, these days – would be great to go up as ballast, if you're listening, NASA). Later did a course in Small Restaurant Operations (which included a couple of weeks cooking experience at the Regent Hotel in Sydney), amateur photography and a short field course at Kent Archaeological Field School.
My studies have encompassed a diverse range of fields, including astronomy, ecology, atmospheric science, social and economic policy, anthropology, historical archaeology, energy policy, science and technology policy, library studies, sustainability studies/sustainable technologies, history and philosophy of science and science fiction.
I have travelled in Britain, Italy, France, Switzerland, Austria, Greece, Belgium, the Netherlands, the USA (continental and Hawaii), Hong Kong, Singapore and Bangkok airport.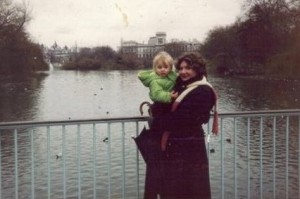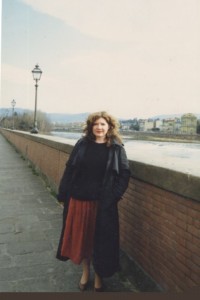 I read French fluently and can now nearly speak it as well as my father spoke four languages with ease, making me feel less stupid by comparison.
I believe strongly in communicating science to the public and along with my previous teaching and books in progress in the field, I have delivered astronomy nights in outback WA, which have been enormous fun.
I have lived in Northcliffe, WA, since my return to Australia in 2009. For practical reasons I left my astronomy Masters for awhile, following which, my work in history took priority, its significance being that, although I chose to do it independently, it takes precedence. 
My personal Twitter feed is Joanna Davis@joannatdavis. I tend to stick to topics I can talk about, but I am outspoken, for which reason I have moved from Facebook as I don't want to compromise people who may not want to be associated with me!
While my full name is impressive, I use the abbreviated version/Mum's name as a nom-de-plume, merely because it's easier (unless I ever want to go pro as an opera singer, in which case I will be "Joanna Tatarinova" – much more appropriate!). 
Joanna Davis
(Joanne Tatarynowicz-Davis)