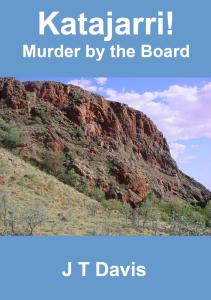 An action-packed novel set in the wild north of Western Australia.
Buy now on Amazon Kindle. Only A$4.09.
A cyclone has exposed what may be fossils of scientific significance on Katajarri, an island in the Indian Ocean off the north coast of Western Australia. A geologist sails with a supply boat to the island to examine the finds, but a company that works the island does not want her discovery to interfere with their plans. With everyone after her, Adams finds herself up against everything from rifles, stun guns and electrolasers to bad PR. Physically isolated, she feels the clash between virtual and material reality, when digitally intervening in every aspect of her life, those who are chasing her manufacture an entire false identity around her and Adams is helpless while through remote interaction the world interacts with someone completely different from herself. With the dilemma of how to preserve the environment while providing the necessities of life coming down to her, Adams is faced with the question – in a world of calculation by the masses, what is an individual anymore, anyway? But more immediately, surrounded by corruption, alone in the desert, faced with the prospect of being the only law that is, now ahead of the people who are chasing her, Adams has to make a decision – what is she going to do with them?
Disclaimer: The characters and events in Katajarri! Murder by the Board are fictitious, as are the locations of Freshwater archipelago and the island of Katajarri.